When Don Lewis, Class of '66, headed to college, he never imagined a lifelong career in Economics - until a special professor changed the course of his life. Arriving at Cal Poly Humboldt with the intention of majoring in Physical Education, Don took an Economics class from Dr. Ted Ruprecht. Ted saw a budding Economist and encouraged Don to rethink his major. "Dr. Ruprecht changed my whole life. I fell in love with economics as a discipline and went on to have a very enjoyable academic career as an Economist," Don says. Through a new charitable gift arrangement with the Humboldt State University Advancement Foundation, Don is now changing lives himself.
Don recently established the Dr. Ted Ruprecht Research Assistantship in Economics initiative with a $25,000 gift commitment. The initiative will engage students in Economics research projects with faculty while providing a stipend to help with college costs. "Research assistantships give students hands-on opportunities, and the chance to work closely with faculty," says Steve Hackett, Chair of the Economics Department. "Assistantships help students synthesize what they learn class." 
Don's contribution provides funding for approximately 2-3 Ruprecht Research Assistantships per year over the next few years. Don chose to create student assistantships for several reasons. "While an undergrad at Humboldt, I did't get the chance to be involved in a research project, and I think it would be a useful addition to a student's education," Don shares. Also, the assistantships "will provide the students with a little extra income." Don's belief that the HS Economics Department is already doing excellent research helped inspire him as well. "This initiative also enables members of the Economics Department to expand their research by having some extra help," says Don.
Reflecting upon his time at Humboldt, Don shared that he "had a marvelous experience at Cal Poly Humboldt learning from really wonderful economists like Dr. Homer Balabanis, Dr. Bob Skittles, Dr. Bob Dickerson, and Dr. Frank Jewett." After graduate school, Don went on to teach at Chico State, Russell Sage in New York, and since 1976 has been a professor at University of Wollongong in Australia. His research focuses on applied micro economics, an interest that began in Ted Ruprecht's class at Cal Poly Humboldt. Currently his research is exploring why women earn less than men. He has also studied the economics of crime and of health care. He is now a Professor Emeritus of the University.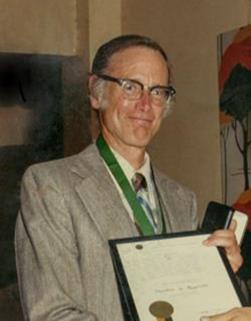 Donor established student assistantships or paid internship programs have unique benefits for students. As Steve Hackett explains, "Many students work one or more jobs to support themselves. They often have to choose between jobs or academics. Don's gift of student assistantships allows students to prioritize academics but still pay rent and buy groceries. I share Don's hope that others will donate to the Ruprecht Research Assistantship or create their own fund."
For more information about the Dr. Ted Ruprecht Research Assistantship in Economics Initiative, or about setting up your own fund to help students at Cal Poly Humboldt, please contact the Office of Philanthropy at 707.826.5101