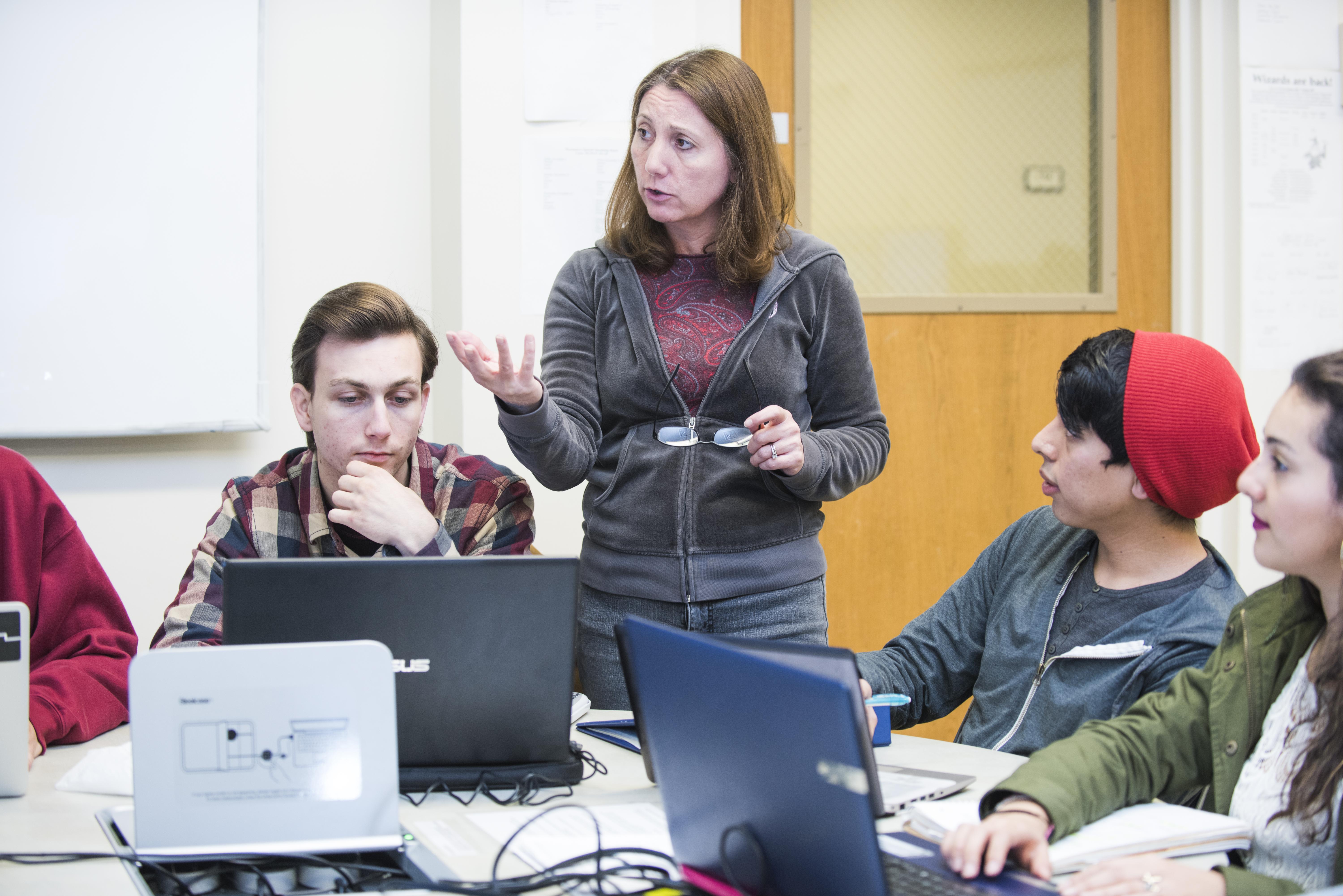 The mission of the Economics Program at Cal Poly Humboldt is to advance the understanding of economic processes and their relationship to sustainability and socio-political institutions. Our Program teaches analytical skills and problem-solving techniques that are extremely valuable in just about every workplace. We also emphasize strong written and oral communication skills. This combination of data analysis and strong communication skills makes our students very marketable when they graduate.
 In the Cal Poly tradition, we emphasize applied knowledge and offer many opportunities for hands-on learning and internships that are grounded in real-world skill building and help prepare students for the job market. We also offer a service-learning course where students work with local economic development government and non-profit organizations. 
 The Economics Department at Cal Poly Humboldt has designed the Major and Minor in Economics to provide a high-quality experience tailored to the passion of each student. Consider today's important issues - climate change and energy, sustainable growth and development, international trade and finance, inequality and world poverty. In each case, economics is essential to understanding the choices that society faces and it is crucial in creating the best possible policy. Economics students learn to make sense of large and complex economic issues and critically evaluate real-world events.
We believe that a 21st century academic curriculum must move toward an interdisciplinary, team problem-solving approach. Therefore, students may choose from four Emphases. 
Our General Economics Emphasis  allows students to explore a number of different economics electives and see how economics applies to a variety of real-world problems and issues.
Our Environmental and Sustainability Economics Emphasis focuses on the interaction between economic activity and environmental sustainability, applying economic concepts to practical environmental goals.
Our Applied and Quantitative Economics Emphasis focuses on the intersection between economic analysis and quantitative fields, such as mathematics, statistics, or data science.
our Interdisciplinary Economics Emphasis combines a strong economics background with a minor (or equivalent) in a related field such as, political science, business, international studies, or history.
All four emphases share a core of economic classes with the freedom to select 16 economics elective units to suit each student's educational goals. 
View the program catalog